New Albrighton Consulting & Training Services Website
Posted by Albrighton Consulting on 2 May 2013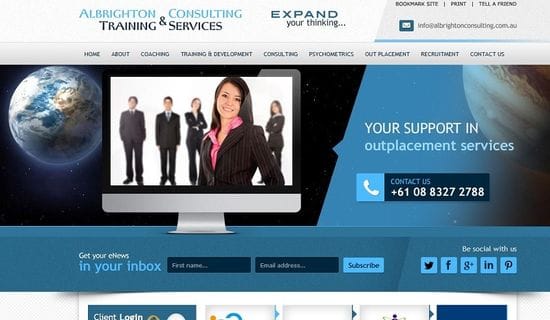 We are very excited that we have launched our NEW WEBSITE!
Special thanks to our Online Internet Partner, Andrew Osborn from Bloomtools Adelaide for assisting us create our new professional online presence.
If you need a website or need to update your existing online presence, then contact Andrew Osborn at Bloomtools Adelaide, he will happily assist you in making sure you look professional online.
Albrighton Consulting & Training Services:
We are a specialised professional development and training consultancy that seeks to provide innovation, value, and a personalised service, with a dedication to quality outcomes.
Author: Albrighton Consulting