Do you want to become a skilled Trainer, Facilitator and Assessor? Do you want a Training Qualification you can actually use and be proud of?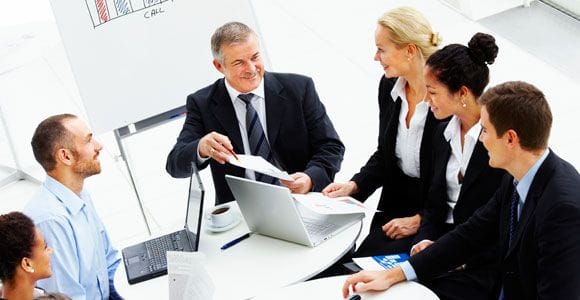 This qualification is the entry level requirement for all persons wishing to work in the vocational education sector as a trainer and or assessor. The course will develop your skills and knowledge in the competencies required for;
Analysing the training needs of others and contextualising training programs to meet their needs
Understanding the National Vocational Training System (VQF) and your role within it
Designing learning programs
Preparing effective training and assessment plans
Developing coaching and group facilitation skills
Developing resources to support the delivery of training
Learning Strategies
The qualification is delivered via a combination of self -paced learning and 10 team workshops. Case studies, practical demonstrations, group and project work are carried out in an interactive environment that encourages participants to work together to achieve the learning outcomes.
Core Qualification Units
TAEDES401A - Design and develop learning programs
TAEDES402A - Use Training Packages and accredited courses to meet client needs
TAEDEL401A - Plan organise and deliver group-based learning
TAEDEL402A - Plan, organise and facilitate learning in the workplace
TAEASS401B - Plan assessment activities and processes
TAEASS402B - Assess competence
TAEASS403B - Participate in assessment validation

Elective Unit (this unit must be chosen)
TAELLN411 - Address Adult Language Literacy and Numeracy Skills
Workshops
The interactive workshops are held over a 3 month period. Between workshops there will also be learning and assessment tasks that you are required to complete at your own pace. A qualified vocational education practitioner will be available for personal coaching and support via email or telephone.
Assessments
You will be required to complete a range of assessment activities that will require you to apply your knowledge and skills into either a real work site or simulated work-based training and assessment situation. These activities are usually project based with the requirements clearly explained to you. If at any stage you are unclear on what is required your trainer will be available to assist you. Also as the assessment process is competency based you will be able to resubmit your assessment if you are not at first totally successful.
Recognition of Prior Learning (RPL)
YES! We encourage people to apply for RPL. You may be able to supply us with evidence of prior training and learning undertaken by you that could assist you to receive recognition or credit transfer for all or some of the units in this qualification. Once you have enrolled we will organise a time with you to meet and discuss the recognition process further. If you gain recognition in one or more units the fee we will be reduced on a pro-rata basis.
Workshop Details
Workshop Dates
15th, 22nd, 29th August 2014
5th, 12th, 19th September 2014
10th, 17th October 2014.
Training Location
Albrighton Consulting and Training Services Training Room, 17 Beach Road, Christies Beach.
Qualification Cost
Full Qualification cost $2500
Please note that qualifications are issued through Personnel Development Training RTO Number 2279. A $500 deposit is required before commencement.
Contact us for more information or Enrol online now! Click Here
| | |
| --- | --- |
| Venue: | 17 Beach Road, Christies Beach SA 5165 |
| Repeats: | On specific dates |
| Phone Enquiries: | 0881863600 |
| Email Enquiries: | kirra@albrightonconsulting.com.au |