(Supersedes) HLTCPR211A Perform CPR
This course applies to a wide range of settings where emergencies involving cardiac arrest may occur. It is relevant for people working in education, aged and community care, sport, travel & tourism, hospitality, industry enterprises as well as in home or other environments.
It is recommended that Perform CPR is updated annually. This course is included in the first session of Apply First Aid.
Duration
3 hours classroom training and assessment.
Course Content
Respond to an emergency situation
Recognise an emergency situation
Identify, assess and minimise immediate hazards to health and safety of self and others
Assess the casualty and recognise the need for CPR
Seek assistance from emergency response services
Perform CPR procedures
Perform CPR
Display respectful behaviour towards casualty
Operate automated external defibrillator (AED) according to manufacturer's instructions
Communicate details of the incident
Accurately convey incident details to emergency response services
Report details of incident to workplace supervisor as appropriate
Maintain confidentiality of records and information in line with statutory and/or organisational policies This course provides the skills and knowledge to be able to handle cardiac emergency situations.
Prerequisites
There are no prerequisite units. The foundation skills for this unit is oral communication – in order to make an accurate verbal report to supervisor and emergency response services.
Assessment Methods
Progressive assessment throughout the course, including demonstration of practical skills and oral questions relating to underpinning knowledge.
Award Issued
A nationally-recognised Statement of Attainment will be issued to all successful participants.
Facilitators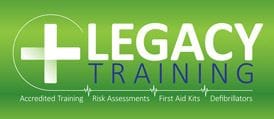 | | |
| --- | --- |
| Venue: | 17 Beach Road, Christies Beach SA 5165 |
| Starting: | 9:00 AM |
| | Friday 28th March 2014 |
| Ending: | 12:00 PM |
| Phone Enquiries: | 0449890110 |