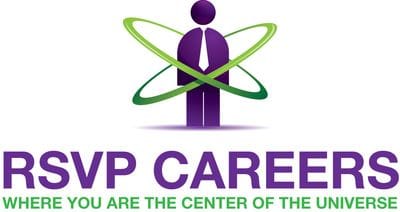 The Job Market
There are various places to look for a job. Jobs are advertised online, in newspapers, through specialist agencies, at job seeker centres and through networks. Don't limit your search to one source – look in a variety of places to find the right job.
Searching for a job online
Job search websites are a good place to start. They feature jobs advertised by employers and employment agencies. These websites typically let you search jobs by keywords, industry, location, employment type – for example, full-time or contract positions – and wage and salary rates.
Some websites, such as Australian JobSearch, Seek or MyCareer, advertise jobs in all industries while some specialise in a particular industry. You can save your job search and be notified via email when jobs come up that match your skills and interests. You can also create a profile and upload your resume so employers can contact you if they have a suitable job.
Companies, organisations and government departments often advertise vacancies on their website. Check for a 'Careers' or 'About us' section on the homepage. They also advertise through their social media accounts (Twitter, Facebook, LinkedIn and Google+). You can follow companies and subscribe to their feeds on social media to keep updated about opportunities.
The APS Jobs in a new window website lists Australian Public Service vacancies around Australia and overseas.
State governments advertise vacancies on dedicated state government careers websites.
Newspapers
Newspapers – daily, weekly, local, state and national – carry job advertisements. Advertisements are usually grouped by profession and industry. It pays to look through all sections, however, as the job you want may be in a different section from the one you expect.
Check which day's newspapers feature a careers and employment section, particularly in the major papers. There may be listings every day in the classified section, the main news, and in the business section.
Check local papers for local jobs. The job you want may be just around the corner from you.
The articles in the career and employment section, or in the business section also tell you about trends, businesses or projects starting up or expanding. You may be able to apply before jobs are even advertised.
Employment agencies
There are some jobs you can only find out about through employment agencies. Agencies regularly contact employers to ask about job openings, and employers lodge vacancies directly with agencies.
Different agencies offer different services. Some agencies specialise in one area, others in several related areas. Some specialise in entry-level positions, others in executive searches. Make sure you know what type of agency you're approaching.
You usually have to register with the agency to be eligible for their jobs. You may also have to undergo a skills test and provide proof of your qualifications.
Remember, it's fine to register with more than one agency. Some agencies offer training to upgrade your skills and make you more marketable.
Labour hire and temporary agencies
Temporary jobs are a great way to build skills and get experience while you earn money. Some employers use labour hire and temp agencies to trial workers before offering permanent employment.
Labour hire and temp agencies match workers to available jobs.
The agency becomes your employer, assigning you to different jobs.
The hidden job market
The hidden job market refers to jobs that are available but aren't advertised. To find out about these jobs you can ask people in your personal network or contact employers directly.
Your personal network
Your personal network consists of people you know: your family, friends, neighbours, previous employers and co-workers, people you play sport with, and other people you know or have worked with.
Letting others know you are looking for work means they will keep you in mind if a position does come up.
Talk to your network about your skills and what type of position you are looking for. Be as specific as possible. This helps others focus their thinking about suitable opportunities.
Your network may be able to put you in touch with possible employers if they know about upcoming jobs.
Your network may also be able to put you in touch with others who can assist.
Services like LinkedIn can be great for keeping in touch with your network.
Scanning the labour market
Knowing how many and what types of positions one business or organisation advertises gives you insight into labour market trends.
Note who is advertising and the types of jobs they have.
Find out about other employers in the same industry and do some research. Consider approaching them about possible current or future vacancies.
Whether you have been given the name of somebody to talk to or you are contacting an employer you know about, do some research and have a clear idea of how you can meet their needs – there is always the possibility that they will create a position after meeting you and realising that they can use your skills.
While asking employers for work can be a bit daunting, it will show that you can take the initiative and are committed to finding the right job for you.