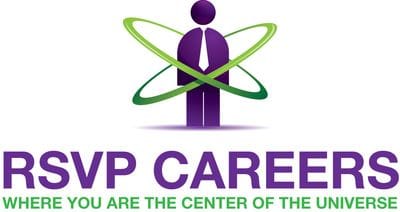 Phoning an Employer
Cold calling is when you contact someone who is not expecting your call. You can 'cold call' employers to ask about an advertised position or upcoming jobs. For each of these types of calls, you need to clearly explain the reason for your call. Have your resume and any other relevant information in front of you, too.
Sometimes it helps to note down what you plan to say, including questions you would like to ask. If you are calling about an advertised job, have the advertisement in front of you when you call.
Greet, introduce and explain
Introduce yourself, then explain the reason for your call. If someone referred you to this employer, give that person's name, too.
Your selling points or skills statement
If the person is able to talk and would like to know more about you, rely on your skills statement. This should show why you're suited to the job or to the company. For example, 'I've just finished a three-month contract with a private child care centre, and it sounds as if I've been doing exactly what's required for the job you've advertised.'
Be ready to answer questions about your skills, abilities or work experience.
Ask for a meeting
If the employer says there might be a position for you, ask if you could make an appointment with them in the next day or so to talk further about the position (or possible positions).
Give the employer several choices of meeting time. This makes it easier for them to meet with you.
These kinds of meetings are known as information interviews and you should prepare for them like you would for a job interview. Go to Meeting employers for help to prepare for these kinds of meetings.
If the employer says there are no openings at the company right now or the particular job you are calling about has been filled, you can:
suggest meeting anyway, to talk about possible future vacancies
ask what this employer looks for in new employees
ask if you can send in your resume, and when would be a good time to call them again. Send a resume and cover letter immediately
ask for a referral or other leads. For example: 'Do you know of any other companies in the area/industry who might be hiring people with my skills?' If they do:

write down the company's name
ask if they know who you should contact there
ask if you can use this employer's name when you make your call to the
other company.
Always thank the employer for their time. If you haven't arranged a meeting, you could ask if you can get in touch again in a few months about opportunities.
Say your name again to make sure the employer knows it. For example, 'I look forward to meeting you on Wednesday at two. Should I go to reception and say you are expecting to see Jane Smith?'
If they have referred you to another company, you might say something like, 'Thanks for your help and the referral, Mr Hall. I'll contact Ms Coles at Mondo Enterprises tomorrow.'
However the conversation goes, speak in a confident and energetic way – this may encourage the employer to meet with you.