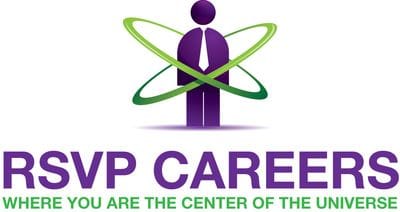 Meeting Employers
Meeting with employers and people from industry can help you to make career decisions and may lead to a job, so it's important to prepare well for meetings.
Information interviews are a great way to explore the requirements of jobs before you make decisions about your career. You may be meeting with an employer about future job opportunities or interviewing someone who works in a similar job to the one that you are thinking about.
Information interviews help you to:
obtain current, accurate information from someone in a career field
make valuable contacts in a specific industry and extend your network
gather information about a specific industry or organisation
gain confidence for job interviews
use relevant information to create the best resume and letter of application for a position.
Use the steps below as a guide to help you set up an information interview.
Plan your goals
Be clear what the interview is about and what you would like to get out of it. You may want to:
collect information on an occupation or career pathway
find out about courses or a training program
research an industry
find out about an organisation
speak with a person who is in a position to offer employment.
Do your research
Start by making a list of occupations and industries you wish to explore. You can use myfuture to research occupations and find out about the duties, personal requirements and education pathways.
You can also research industries to find information about industries and their related occupations. Your research will help you develop a set of specific questions to ask during information interviews.
Develop a list of contacts
If you don't have a particular employer in mind, research companies or organisations that offer the types of jobs you are interested in. Use job search websites like Seek or MyCareer to find them. The relevant industry associations may also be able to put you in touch with people or organisations that will be available to meet with you. You can also ask your family, friends, former or current work colleagues or other people you know if they have any contacts.
People you can talk to include:
recruitment officers
human resources managers
careers advisers.
When you call, make it clear that you are not looking for a job but requesting information on occupations and career paths in the industry. Explain where you are from and why you are contacting them. You can start with:
your name and current situation
details about your study, work or training
asking to speak with someone in the organisation about a specific occupation or industry area.
Once you have made contact you can:
explain you want to gain information about occupations in the industry
make a 15- to 20-minute appointment
agree on whether the interview will take place over the telephone, via email or in person
record the person's name, and the date and time for the interview.
Be patient. You may experience a few knock-backs before you secure an interview. Go to Phoning an employer for advice about making initial contact with employers. If you are considering a change of industry or work, the Rethinking your career section has information about exploring your options.
Prepare your questions
Once you have made an appointment you need to prepare questions. Organise your questions under categories like:
job skills and tasks
qualifications and training
organisation information
job opportunities
volunteer work experience
suggestions or referrals.
Use open-ended questions. These are questions that require more than a 'yes' or 'no' answer. For example:
What are the tasks and key responsibilities related to the job?
What do you find most interesting about this job and organisation?
How did you find your current job?
What qualifications or training are needed for this job?
What are the skills and attributes required for the job?
What are the positive and negative aspects of the job?
What similar positions are available in your organisation?
How does your organisation advertise vacancies?
What are some of the major challenges your organisation may face in the coming year?
Is there volunteer work experience available with this organisation?
Can you refer me to someone else in the industry I can talk to? May I let them know you passed on their contact details?
Make the most of an information interview
The same rules apply for information interviews as for job interviews.
So, write out your questions so you can refer to them during the interview.
Dress and speak as if this were a real job interview and take a business card or copy of your resume that you can leave with the employer. Before you go in, make sue you have turned off your mobile phone.
Be on time for the interview and stick to your agreed timeframe (ideally around 20 minutes).
Introduce yourself and thank them for making time to speak with you.
Restate that your purpose is to gather information about an occupation.
Ask specific questions.
Be confident and speak clearly.
You can show you are keen by listening and paying attention. This is not a job interview, but the information you uncover could lead to one. At the end of the interview, finish on a positive note and thank them again for their time.
Follow up
It is good practice to send a thankyou email after the interview has taken place. Try to do this the same day as the interview. The employer has invested time in you and will appreciate some feedback about whether the information was useful for your career development. This demonstrates your commitment to the job-seeking process and can improve your networking.
After the interview:
review your interview notes and make a summary
add notes to your job lead sheet
evaluate the experience by reflecting on the information you have collected
think about your interview style. What worked well? Were your questions to the point? Did you get enough information? Was your information relevant to your needs?
consider changes to your questions. Should you order them differently or do more research on the industry before the next interview? Should you reduce or increase the number of questions?
Think about:
your first impressions of the organisation
qualifications and training required for particular occupations
skills and attributes required for this career field or organisation
related occupations
suggested further contacts or referrals
future job prospects.
Use your notes and reflection to plan your next information interview.