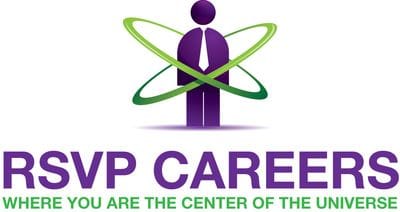 Create A Stand Out Resume
A resume or curriculum vitae (CV) summarises your work history, skills and experience and shows the employer that you have what they are looking for.
There are three main formats for resumes;
Reverse-chronological
Features include:
Concisel shows where you've been and what you've done
Focuses on work history
Lists your jobs from the most recent to the least
Advantages:
Easy to compile
Highlights a steady employment history
Format familiar to employers
Disadvantages:
Shows up job hopping and employment gaps
Scatters material on skills throughout the resume
You may like to use this type of resume if you are continuing in the same career, or you want to show career progression. However this is not the best type of resume if you find that there are big gaps in your work history, youve changed jobs regulary or if you are looking to change careers, and your work history is unrelated to the job you're applying for.
Functional
Features include:
Focuses on what you've done, not where and when you did it
Lists work experience and skills by the skill and strength areas that are important to employers
Advantages:
Calls attention to your accomplishments
Tasks you've completed in similar jobs can be grouped together instead of repeated
De-emphasises an unstable or interrupted work history
Can feature the headings used in the job advertisement/ description
Disadvantages:
Loses context without a work history
Presents difficulties in emphasising loyalty, continuity or recency of experience
You may like to use this type of resume if you're entering or re-entering the workforce after a long absence, your work history is varied and or unrelated to the job you are applying for or you're emphasising skills that you may not have drawn on in recent work experience. This type however may not be the best choice if you want to highlight career progression or your recent jobs had limited responsibilities and functions.
Combination
Features include:
Focuses on both work history, and skills and accomplishments
Usually starts with a profile or key skills section, followed by work history
Combines features of the other two types
Advantages:
Emphasises your transferable skills
Highlights your relevant skills and shows them in the context of your working experience
Calls immediate attention to your accomplishments
Disadvantages:
Can be lengthy
Work history is usually on the second page - some recruiters won't read that far
You may like to use this type of resume if you each position involves a different job description or a shorter format would lack depth. This type however may not be the best choice if your work experience is limited and there are large gaps in your work history.
7 Tips and Tricks for an Effective Resume
Hiring managers and recruiters alike say they've seen more poorly written resumes cross their desks recently than ever before. Attract more interview offers and ensure your resume doesn't eliminate you from consideration by following these key steps.
1. Format Your Resume Wisely
No matter how well written, your resume generally won't get a thorough reading the first time through. Most oftern it gets scanned for 25 seconds. A good resume is easy for the employer to read quickly. Keep it to no more than three pages and focus on what is most relevant to the job you are applying for.
Use a logical format and wide margins, clean type and clear headings
Selectively apply bold and italic typeface that help guide the reader's eye
Use bullets to call attention to important points (i.e. accomplishments)
2. Identify Accomplishments not Just Job Descriptions
Hiring managers, especially in technical fields like engineering, seek candidates that can help them solve a problem or satisfy a need within their company. Consequently, you can't be a solution to their problems without stating how you solved similar problems in other companies and situations.
Focus on what you did in the job, NOT what your job was there's a difference
Include a one or two top line job description first, then list your accomplishments
For each point ask yourself, What was the benefit of having done what I did?
Accomplishments should be unique to you, not just a list of what someone else did
Avoid using the generic descriptions of the jobs you originally applied for or held
3. Quantify Your Accomplishments
One of the most common resume mistakes is making too many general claims and using too much industry jargon that does not market the candidate. A resume is a marketing document designed to sell your skills and strengths rather than just portray a bio of the candidate.
Include and highlight specific achievements that present a comprehensive picture of your marketability
Quantify your achievements to ensure greater confidence in the hiring manager
Work backwards to quantify your accomplishments by asking, If I had not done X, what could have happened?
4. What you should include in your resume
What you write in your resume depends on the job you are applying for. Only include information that clearly shows that you have the skills the employer is looking for. Some things should always be listed on your resume:
Your contact information
Career goals
Education and other qualifications
Employment history or work experience
Referees
5. Replace your "Objective" with a "Career Summary"
A Career Summary is designed to give a brief overview of who you are and what you do. Most Objectives sound similar: Seeking a challenging, interesting position in X where I can use my skills of X, Y, and Z to contribute to the bottom line. Grab the employer's attention right from the beginning, remembering you have only 25 few seconds to make a good impression. Spend time developing a summary that immediately gets their attention, and accurately and powerfully describes you as a solution to their problems.
Use statements like:
Award-winning journalist and writer with 13 years industry experience.
Demonstrated experience in client and stakeholder management.
Passionate individual seeking a creative and challenging position.
Qualified human resources professional with experience in developing and implementing organisational welfare programs.
Dedicated customer service manager with proven record in building customer relations.
If you have a LinkedIn profile, you can also reuse that career summary or objective.
6. Referees
You don't have to list your referees on your resume. You can instead write 'Contact details for referees are available on request' and provide their details at the interview.
If listing their details on your resume ask each referee for permission to include:
their name
their title
the company they work for
their work phone number and/or mobile
their email address
a brief statement explaining how they know you.
You may like to give each of your referees a copy of the job description or the advertisement you're responding to so they know what to emphasise when the employer contacts them. Give them a copy of your resume, too, so they remember your achievements.
7. Network. Network. Network.
For unemployed candidates, handing out resumes should be a full-time job. The majority of mid- to senior-level positions are filled through networking, so contact absolutely everyone you know in addition to recruiters who are in a position to hire you or share insights. Networking can include;
Personal business contacts, people you've worked for or who worked for you
Vendors and sales representatives you've dealt with in the past five years
People listed in the alumni directory of your alma mater
With a solid resume in hand you'll greatly increase your odds of earning a closer look and getting that interview.