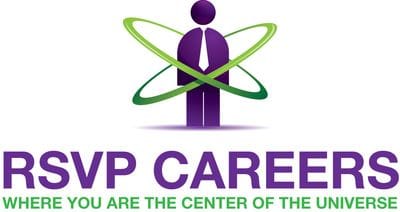 Accepting Job Offers
Usually an employer will make a verbal offer first. They may phone you days or even weeks after the interview. Occasionally they will make the offer at the conclusion of your final interview. Be enthusiastic and professional. Thank the employer, show your appreciation and sincerely express your interest in the position.
In Writing is Best
Always ask for the offer in writing. It is in your best interests not to accept a job offer until you have the offer in writing. For many reasons, verbal offers occasionally fail to happen, or what was discussed changes when you start working. Asking for the offer in writing is reasonable.
Some employers would rather discuss all aspects of the offer first, then send you a letter of agreement, or contract, once you've accepted their offer verbally.
A written letter of offer outlines the terms and conditions of the job being offered to you.
It should include:
the date of the offer
the name of the employer
the job title or position being offered
the department or location where you'll be based
your starting date
any applicable probationary period
the salary being offered, including the frequency and method of payment
the award covering your position
your hours of work, including start time
your holiday and sick leave entitlements.
The job offer letter might also detail:
the company rules
the salary review process
superannuation information
the conditions of use of a company car or mobile phone.
It may also contain clauses saying that the offer is conditional on your:
passing a medical examination
obtaining a first aid certificate
passing a police check or working with children check
accepting the offer before a certain date.
An authorised employee of the organisation, usually the employer who interviewed you or, in a large organisation, the human resources manager, should have signed the letter.
Take time
It's important not to make a quick decision. When you receive an offer ask what the timeframe is for a response. Even if you're sure you will accept the job, take time to think it through. Most employers won't expect you to accept or reject an offer on the spot. Get all the information you need to help you make the best decision. Evaluating job offers lists all the things you should consider.
How to accept a job offer
You'll usually accept (or decline) a job offer verbally, but it's also a good idea to formalise your decision in writing. Always let your new employer know you're pleased they offered you a position, and you are looking forward to starting.
Some organisations want you to sign a contract or an acceptance letter. In most cases this written confirmation is a legally binding document. Read through everything carefully, including all the fine print. Ask questions about anything you don't fully understand and make sure you are satisfied with the answers before you sign. Ask for a copy of the contract or letter, and keep it in your filing system for future reference. Ask someone else to look over it as well. For senior positions it is common that your legal representative checks the contract. If you've negotiated new terms with the employer since they first offered you the job, check that the new terms are set out in full in any letter you send and any paperwork you sign.
If you don't have to sign a contract or acceptance letter, follow up your verbal acceptance of the offer with a letter of your own. This should restate the important facts about the job (job title, salary, benefits, location, start date etc).
For example:
Dear [employer making the offer]
I am pleased to write to you today to confirm my acceptance of the [job title] position you offered to me by telephone on [date].
I accept the salary of [salary amount] for [number] hours per week at the [location] site, and look forward to starting work with [company name] on [start date].
Yours sincerely
Once you've accepted the job offer, decline all other offers by phone. Tell other employers who are considering applications from you that you're withdrawing your application because you are now employed.
Do this pleasantly and professionally. Job opportunities may come up with these other employers in the future, or you might find yourself doing business with them in your new job, so you want to stay on friendly terms with them.
Be careful about accepting a job offer thinking you might get out of it later if a better job comes along. Many employers think this is unethical. It's certainly inconvenient. It could also hurt your reputation in the industry.
Declining a job offer
When you decline a job by phone, let the employer know you appreciate the offer and thank them for making it.
Here's an example of how your part of the conversation might go:
'Thank you Mr Hall for offering me the Program Development Manager position. I really appreciate the offer of the job, and it's great that you have such confidence in me. I liked what I saw of the company when I came in for my interview. You really seem to have your training programs well worked out. I've given the position a lot of thought, but I'm afraid I'm going to have to decline the offer.'
It's polite to give the employer a reason why you're declining. Have the reasons worked out ahead of time. Write them down if you're worried about how to phrase them.
If the reasons are personal, tell the employer so and assure them that you still think it's a good job with a good company.
Finish off the conversation with something like this:
'Thanks again for the interview, Mr Hall. All the best to [organisation name] for the future.'
Although it isn't necessary, if you really want to make a good impression you can follow up the phone call with a letter to confirm that you've declined the offer. Again, keep it pleasant and professional.